Six interns from the first cohort of Amazon Web Services (AWS) re/Start cloud computing course have finished their internships with Datacom with full-time job offers.

AWS re/Start is a free, skills development and job training programme that prepares learners for cloud computing careers, and globally connects more than 90% of graduates with job opportunities. The programme is part of Amazon's commitment to bring free cloud computing skills training to communities around the world.
For Datacom, AWS re/Start is providing a pathway to connect more Pacific and Māori people to the exciting world of technology and to showcase the rich career opportunities on offer.

"We want our business to be reflective of the community in which we operate," says Managing Director Justin Gray.
"That means, we need to do all we can to provide opportunities for young Maori and Pacific people to find their way to us – and when they do, we want to ensure we've created an environment that allows them to bring their true selves to work, and not feel obliged to leave their culture at the door.

Rhind Mulitalo 'fell in love with software development' while doing a two-year course with Auckland's Techtorium but the disruption caused by Covid made it hard to connect with potential employers and opportunities in the tech sector - until he did the 12-week AWS course and interned with Datacom.

Rhind is now an Associate Site Reliability Engineer and helps Datacom customers set up their cloud environments.

"The internships were a big step up from what we had learned in the classroom and gave us practical workplace skills. I'm delighted to have joined the Datacom team in a full-time role. Since being in lockdown, I'm finding out first-hand how strong the demand for cloud services is, it's been extremely busy. I definitely see a great future ahead in the industry."
After a successful internship, another of the AWS graduates Mal Siaosi has joined full-time as an Associate Cloud Specialist and is focused on the security side of the cloud, doing security checks, monitoring, reports and deployment of scripts.

Mal says the internship gave him valuable real-life experience in the cloud and the opportunity to work on real tasks while providing lots of support for his learning.

AWS NZ Country Manager Tim Dacombe-Bird says the course - which is offered in 38 countries and results in certification in AWS cloud services - is designed to offer technological skills, development and job opportunities to people who may never have considered a career in tech.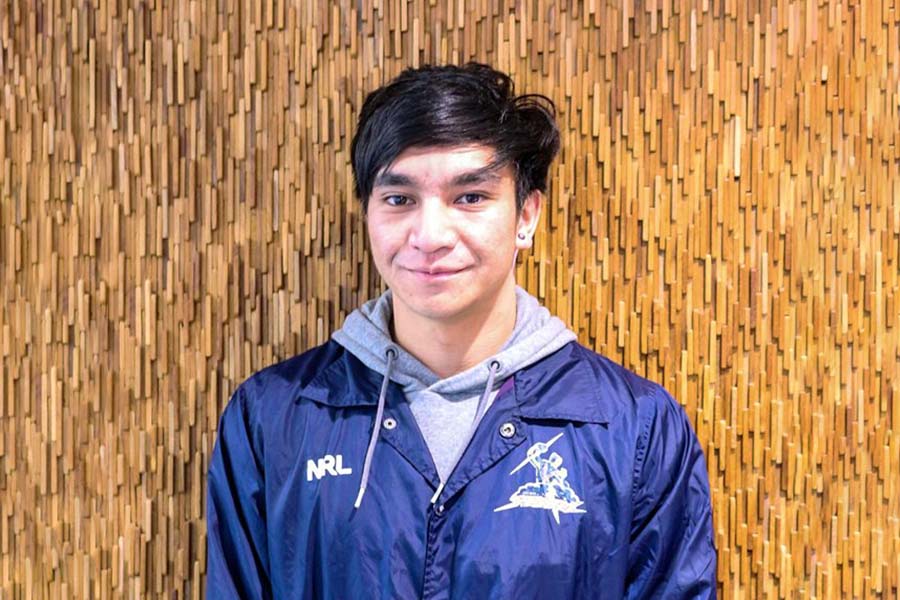 "Cloud and technology skills are in extremely high demand, and it is our mission to help organisations meet their hiring needs for qualified, skilled professionals while also empowering local citizens to pursue a future in technology."

"We're saying yes to every opportunity we can to train people and to bring them into our teams," says Justin, noting that at one point this year Datacom had 50 paid interns working as part of its New Zealand teams.

"Initiatives like AWS re/Start are a hugely important part of how we plan to grow the diversity of our team and considering the success we've had with the graduates that have come through our business to date, we've looking forward to welcoming the next cohort of future tech superstars."