You've set up your desk, laptop, monitor and even indoor desk plant. You're ready to adopt the new normal of working from home.
But are you ready? With the sudden movement to send employees to work from home, many organisations have found out the hard way that their systems may not be suitable.
So here's my top seven tips and recommendations to make working from home as easy as working from your office: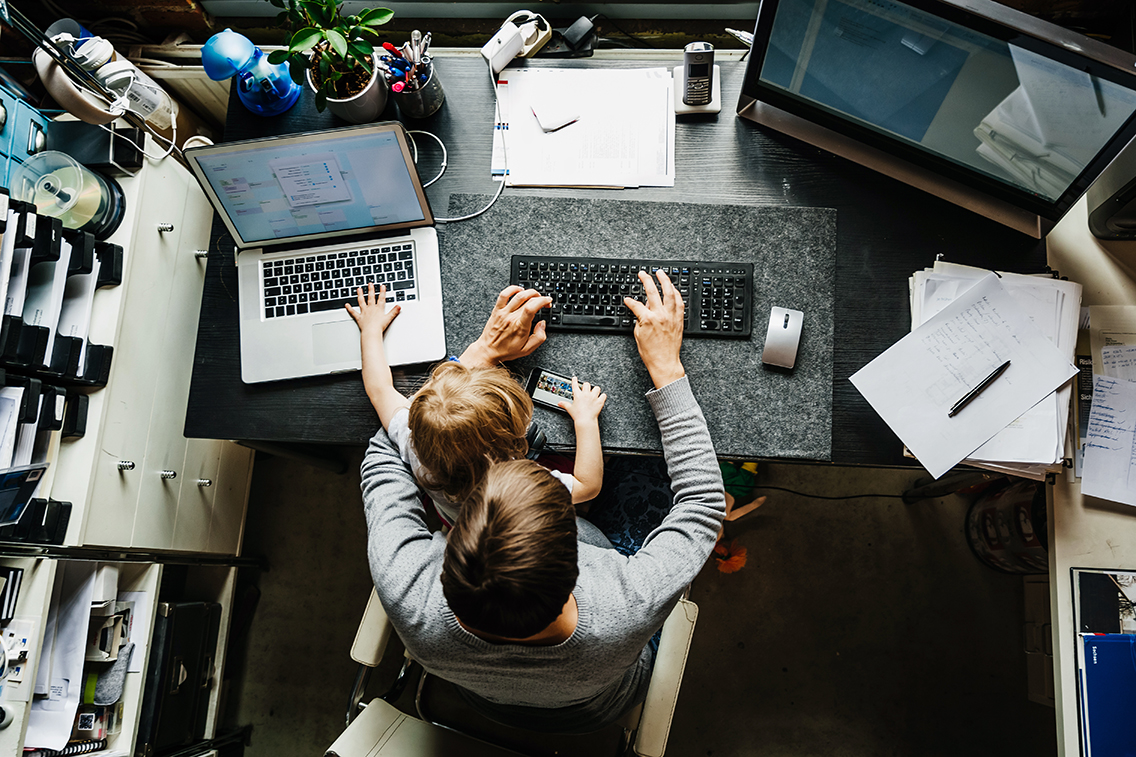 You can't spell team without Teams
Microsoft Teams has been the saviour to many organisations during this tricky time. Part online server (so you can save your documents and all access them at the same time), part messenger and part video conference software — Teams does an awful lot. 
Better still, Microsoft is currently offering a free licence for six months for businesses up to 3,000 employees.
Get intelligent training remotely
We've all been there. You think you know what you're doing and when you're finally ready to begin... nothing. You've gone blank. Or you've simply just realised that you need a little help.
Now you've got Microsoft Teams, why not sign up for a quick training programme, tailored-made to suit your business? Insentra and Nulia can help your business get started.
It's oh so peaceful until...
... crying babies, children playing, music blaring, you dismaying... OK, it's not quite Bjork's famous lyrics but it's definitely the new reality to some.
Working from home didn't need to be this hard, right? It was meant to be peace and quiet, away from the noise of the office and all those unnecessary conversations that took place too close to your desk.
You shouldn't ignore the family of course, but there's no reason why you can't get a nice, new pair of headsets for that one important meeting. 
Thankfully, Poly have a range of headsets and speakers to match your needs.
Speak a while on LiveTiles
Staying indoors doesn't mean the end of being social. We've already seen many brilliantly funny and some embarrassing, videos of friends catching up over video.
So rather than catching up around the water cooler and coffee machine, why not put some social time in your diary with your team and use LiveTiles Condense?
It's even free for six months. Winning!
Endure to secure
Now you're working from home so much, it's time to assess your security. 
Many employees are using their personal devices to access servers and VPNs (virtual private networks). But using their devices more may also leave them more vulnerable to breaches and other security issues.
It's possible to use personal devices and maintain good data security with a unified endpoint management solution. VMware and Microsoft both allow you to use your personal devices securely to connect to, and work with, corporate data.
Protect your data
You've secured your connection. Now it's time to think about securing your data.
This can be a tricky feature to implement if you're already working from home.
But fear not! AvePoint has great solutions to help you protect your data and setup securely. It can even be done rapidly in just a few hours.
Pack up your troubles
You've made it to number seven. You've had a team chat on, well, Teams, organised a social on LiveTiles and securely set up your data.
And then your laptop breaks down. The tried and trusted off and on approach has failed you, and you're not sure what to do.
Fortunately, that's where Datacom steps in. We can refresh, renew and even re-purpose your devices so you not only get a repaired or new device, but you do so knowing we've recycled your old one.
We can even setup Windows Virtual Desktop with your key apps in Azure; or, in English, we can help you connect to your desktops from any device securely. 
Follow these top seven tips and you'll soon ask yourself whether you ever need to go back to the office again. 
Follow Pete on LinkedIn for more tips or email Pete to find our more information on any of his recommendations.
Related industries
Media, entertainment and telecoms