Everyone is talking about it and some are in the midst of it – digital transformation.
But what does it actually mean? How do you actually transform your business using the best technologies and processes available, and in a way that fits your organisation's priorities, culture and budget?
In this Datacom eBook, Five Expert Practices For True Digital Transformation, we cut through the hype around digital transformation. From leading the change to obsessing over your customers' needs, taking a data-driven approach, engaging your own people and working in a lean and agile way, we outline all the principles of what we call digital agility.
With frameworks and methodologies built on 50+ years of experience, and the largest depth of skills and experience in the market, we're perfectly placed to assist you on your digital transformation journey.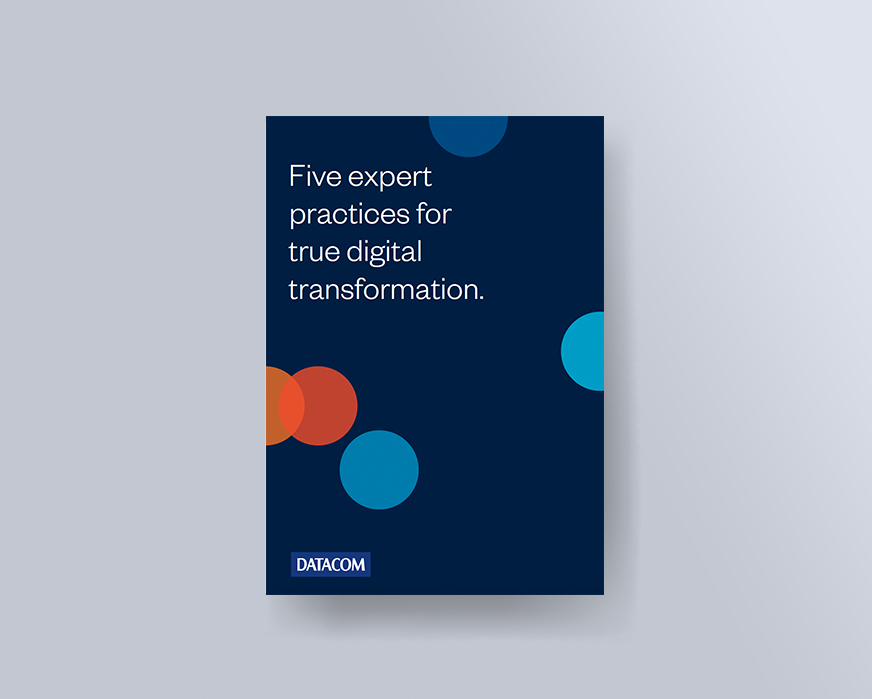 Everyday we practice in our own business everything that is outlined in this eBook. We can apply what we learn to helping you and your customers.
Download your free eBook now and get in touch to start the journey with Datacom.