The oscillation
Foodstuff's Chris Quin recently told Rob Oram of Newsroom that there is more than enough food to feed the nation.
This was in response to recent developments that has seen New Zealand close its borders and ask its residents to stay at home because of COVID-19. The panic that many New Zealanders felt, driving them to stock their homes with anything and everything they needed and wanted, saw the transport and logistics industry work 150 per cent to 200 per cent higher than normal. 
Speaking with business leaders across the industry, it's interesting to hear the impact COVID-19 has had on the industry and to gain an insight on how much it's likely to impact you and I as consumers in the not-too-distant future. 

First, let's talk about the good news. After two weeks of anxiety and panic, the oscillations we've seen in the supply chain should start to find a natural balance. Consumers will likely start to look after their finances, and begin to conserve and hibernate more. 

And as the slowdown begins to bite, both manufacturing and fast-moving consumer goods (FMCG) retailers will entice buyers in a far more controlled way back to the shops with specials.   

Following that, we can expect the next round of local and government support to kick in to stimulate the domestic economy – particularly the retail sector. 

This oscillation is to be expected as the lag between demand and supply leads to waste, lower margins and in some cases, job losses. Handling the oscillations in a better way must be a key focus to ensure continuity of supply within the next global or domestic shock. 

New Zealand, though, is in a good position. 
The lucky country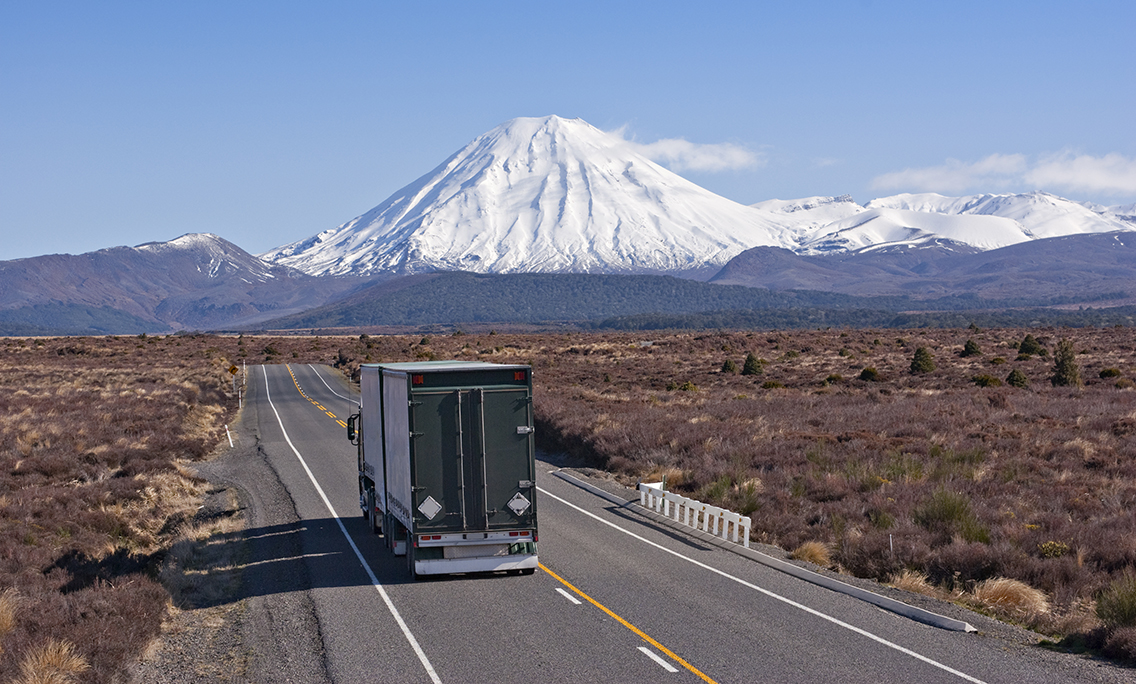 New Zealand is lucky for two reasons. 

 Firstly, we are a sizeable net food producer (NZ$46.4b in 2019 according to the Ministry of Foreign Affairs and Trade (MFAT)) and as an island nation, we don't have land borders to worry about. Our government acted faster than most to restrict movement and we went into lockdown quickly. This puts us at an advantage. 

New Zealand could quickly emerge as a safe export zone, and our traditional partners and the rest of the world will need us. But we need to have programmes in place that countries can see and trust. 

Right now, our shining light will be China (17.5b total exports, according to MFAT). I learnt this week that a major third-party logistics company is filling 80 containers to send on its way to China. 

Secondly, New Zealand is a net producer of food and can supply right across the country for the domestic market. One product can entail 20 to 30 movements of raw materials (grain and fertiliser), component materials (packaging, additives and subcomponents) and then ultimately the finished goods storage and consumption. This demand will help hold up a proportion of the local industry over the medium term, so the infrastructure is still viable when we start to ramp up in the export market again.   

Right now, many of the primary producers of food in this country have limited export markets so they are running at around 50 per cent capacity, and there is limited local storage due to our optimised supply chain. In turn, this affects the supply chain back to farmers and then even further back to their suppliers.
Staff and business continuity in the optimised supply chain
The problem food and beverage carriers face will be finding and retaining staff in the short-term, and being able to manage and retain them during over and undersupply cycles effectively. 

The non-consumer goods supply chain will suffer far more significantly and will look to take some of the food and beverage business very quickly to try and fill the holes. From this, we will likely see a rolling effect to the already stretched margin across the whole industry, disrupting smaller and even larger businesses as funding decisions are made.  

The loss of carriers and storage capacity, more than anything else, could affect our ability to bounce back as a nation as the link between (manufacturing) supply-side and demand-side (consumer) may be broken by lack of capacity.   

This will change the availability and range of products, increase the need for storage close to consumption, and the level of stock that needs to be held by FMCG retailers.   

In the medium-term, freight prices will drop as carriers fight for what's left in the market. But as carriers fail and the market starts to recover (six to 12 months) prices will increase as a shortage of reliable carriers starts to bite. This oscillation could extend out over 24 to 36 months. So, while there will be some demand in the local market, there needs to be a plan to protect specialist carriers who have a focus on export for the meat and dairy sectors. 
This is part one of a two-part blog. 
Follow Dave on LinkedIn for more insights on supply chain or get in touch for qualified guidance on getting your supply chain back up to speed.
Related industries
Transportation & logistics
Related solutions
Digital process automation