We're proud to say that we are Rainbow Tick certified in New Zealand.
The Rainbow Tick is a certification mark awarded to companies and businesses who demonstrate diversity and inclusion.
To achieve the Rainbow Tick certification, as a company we had to prove that we meet specific standards in our internal policies, have robust procedures in place for how we handle harassment and bullying along with adequate staff support, have training and awareness practices, and engage with local communities.
Not only do we endeavour to maintain these practices, we also promise to grow our engagement annually to retain the Rainbow Tick.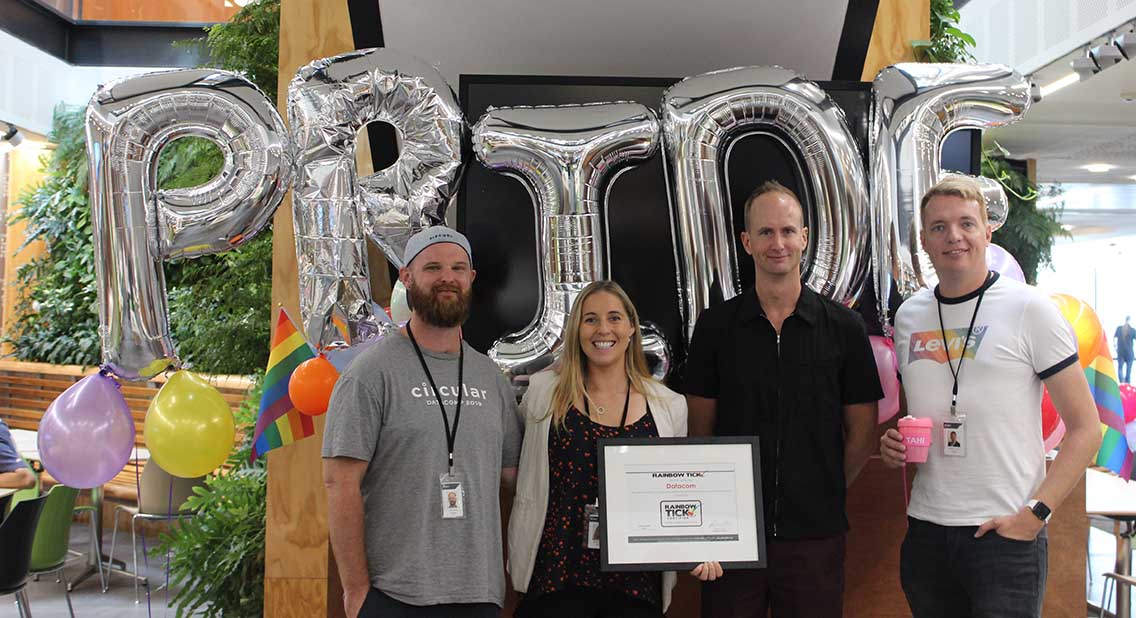 Alongside our Rainbow Tick certification, we also partner with Pride in Diversity in Australia. We are working with them on reviewing our position using the Australian Workplace Equality Index (AWEI). In addition to this, we also have Pride in Diversity plans for our Asia business. This will help us achieve our goal of creating a safe, respectful and inclusive workplace for all our staff across the whole Datacom Group, where we choose the best person for the job based on their skill and talent rather than their gender or sexuality. We hope this encourages our staff to be proudly themselves.
As part of our work in building our Better Together Networks, which support our diversity and inclusion activities, we also have a Disability and Accessibility plan underway across the Datacom Group. We hope to achieve our goal of making everyone at Datacom feel safe, respected, connected and welcomed.