It's the city that basks in sunlight and features some of the country's most stunning natural landscapes.
Now Nelson and its council are leading the way with data-driven decision making as part of its new platform.
Nelson City Council (NCC) was seeking a smarter way to help the region and its 50,000 people thrive, by monitoring and managing its infrastructure and the natural environment residents and visitors alike love so much.
Partnering with Datacom, it wanted to build a new platform to offer insights on everything from traffic management to water quality in the region's streams and rivers.
The starting point for an open, scalable platform, that will increasingly handle sets of council data which were previously scattered across multiple databases and proprietary systems, was environmental monitoring.
Testing the waters
The council is responsible for issuing consents for access to freshwater across the Nelson region and carefully monitors water flow and temperature as part of the process using a network of hydrology gauges and sensors.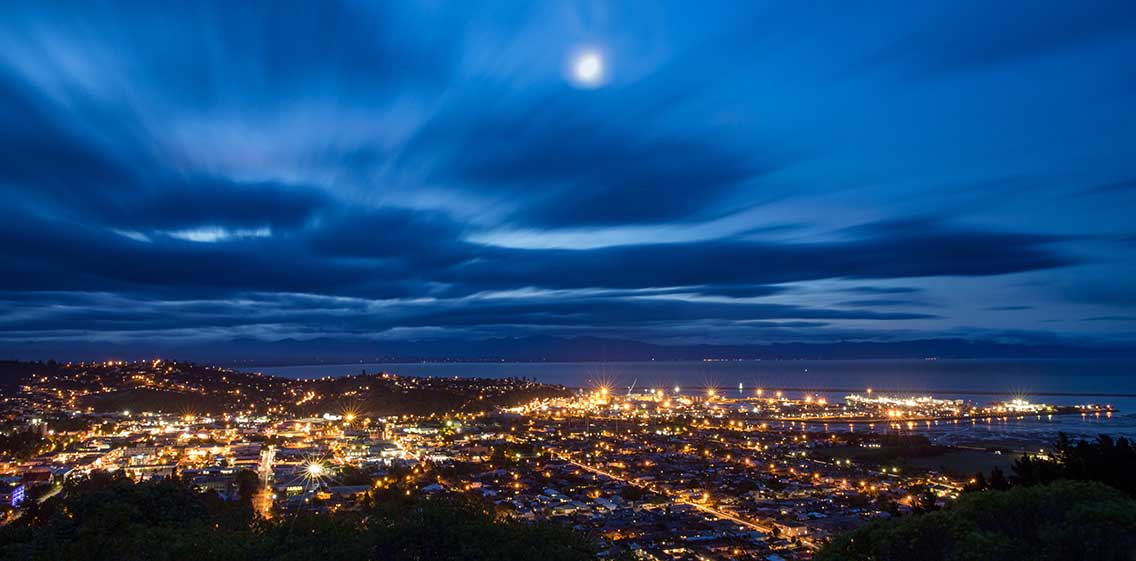 "Often we'll need to take water out of different dams, but to be able to do that we have to make sure that the water stays at a good temperature for the environment and its biodiversity," explains Jane McLeod, manager technology and customer experience, NCC.
Data gathered in the council's SCADA (Supervisory Control and Data Acquisition) system now flows through to NCC's new data platform for real-time access and data analytics that helps improve water management.
A powerful platform with real-time insights
"Before, we were essentially looking backwards, addressing problems after the fact. Now we've got a way of doing real-time alerts for water flow and temperature, so we can fix things at the time," says Jane.
The system is improving data collection, storage and reporting, enabling NCC to more easily meet regulatory requirements and making data assets more accessible to staff and other stakeholders. The platform will allow the council to publish more data to its website for public access too.
"With our data platform, we can give users a cohesive view of our data from multiple source systems. Users can also access a reporting platform which standardises our reports and a view to Nelson City Council's data assets."

Jane McLeod, manager technology and customer experience, Nelson City Council
Delivered via a data dashboard, the insights aren't limited to environmental indicators and resource consent monitoring. NCC has integrated business data from its ERP (enterprise resource planning) system into the platform, allowing it to better manage and forecast council services.
"That's the power of this platform," adds Jane.
"Next, we will add ticketing information, where people are taking bus trips, duration and fare information. That will help us better plan bus routes and could even assist local retailers tailor their opening hours to the needs of residents."
To build the platform, Datacom turned to Microsoft Azure cloud technologies, to design and rapidly deploy a system which allows the council to manage, process, analyse and report on its business-critical data.
With support for real-time Internet of Things (IoT) analytics, image, video, and geospatial analytics, and the ability to integrate data from multiple legacy systems, Azure proved to be the perfect cost-effective solution to unify NCC's data assets.
"For NCC, the driving force was its environmental data but an enterprise-wide data platform also meets all their needs, from monitoring its water treatment plants and utilities to traffic management," says Matthew Bartley, general manager, data and analytics, Datacom.
"We are giving any organisation, big or small, the power to bring data through its own platforms, have more control over it and get the best out of it."
Azure requires no dedicated hardware requirements for NCC, with data stored and analysed securely in the cloud. Microsoft's business intelligence tools allow for visualisation and reporting of key data points via easy-to-use dashboards.
A powerful suite of AI and ML (machine learning) tools is built into Azure which enables NCC to use predictive analytics to optimise council asset management and services.
"As IoT sensor technology improves, we'll be able to become a true smart city, by using these tools to analyse multiple data feeds in real-time and gain more actionable insights," says Matthew.
Partnering for success
The Azure PaaS (Platform as a Service) is the latest collaboration between NCC and Datacom, as part of the council's digital transformation.
Beginning last year, Datacom worked with key personnel from across NCC to understand high-level business requirements, which later led to a pilot project the following winter. Datacom's team, led by Nelson-based Matthew Polson, head of technology, data and analytics, then began integrating the environmental data.
"It went very smoothly," says Matt. "The beauty of Azure is that it allows low or no code solutions. It is out of the box and pay as you go.
"What has traditionally put people off with business intelligence and analytics is that they think the customisation required is going to cost them a fortune. It doesn't have to be like that."
With a strong commitment to serving customers in the region, NCC was able to work closely with Polson on a day-to-day basis, as well as draw on expertise from across Datacom's national team of data architects and software engineers.
"It was reassuring to have Matt and the team guiding us the whole way," says Jane. "It was also an invaluable opportunity to have Datacom mentor our people to improve our proficiency with data. It wasn't just a contract, it was a true partnership."
With the Azure PaaS now in place, Nelson City Council is well positioned to become the country's smartest 'little' city. For Matthew Bartley, the successful project embodies Datacom's full stack capability when it comes to tailoring data analytics platforms to the needs of customers.
"We've got the skill and experience in data analytics and business intelligence, and are leveraging the best technology in Azure," he says.
"With that combination, few can match what we have to offer."
Related industries
Agriculture
Tourism & hospitality